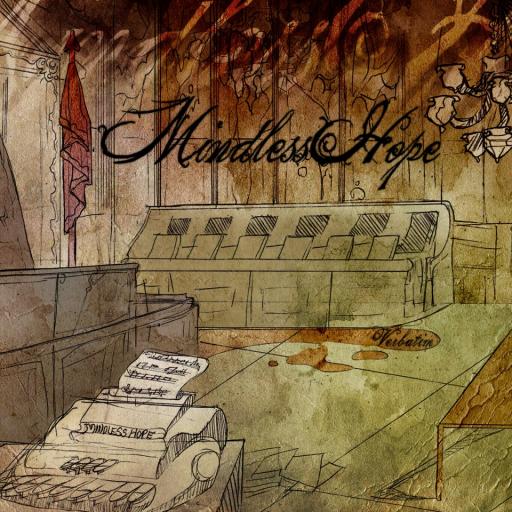 About Us Mindless Hope
Originating just north of Philadelphia, Pennsylvania, Mindless Hope is a progressive instrumental metal band, made up of five dedicated musicians with distinct and fresh talent. Together, with their unique gifts and years of experience, they have written three albums thus far, consisting of twenty-five and counting original songs. "Verbatim" containing ten tracks make up the first completed album and was recorded, engineered, and produced by the band's founder, Matt Grosse.

Mindless Hope's music is reaching back to classic progressive rock with a metal edge that is riveting, melodic, and instrumental, allowing the listener to feel the emotion in the song and conclude on a personal level what the music means, rather than being defined by a lyrical plot line that foreshadows the intent in which it was created.
Influences:
Joe Satriani, Metallica, Megadeth, Opeth, Dream Theater, Chimaira, Death, Pantera, DevilDriver, Buckethead, Slipknot,Machine Head, Divine Heresy, Marty Friedman, Chris Broderick, Rusty Cooley
Recently Rated:
stats
audio tracks: 3
images: 10