DAY OF TRAGEDY- TRIAGE. HD music video
Category:
Music
Duration:
00:03:42
Description:
AXIOM405 productions. Filmed/Dir./Edited by Jay Armon
Co-produced by Josh M Welch.
Shout Outs to: Ed Brown, Chris Welch (Thanks guys)
Topaz Noah, The Cut Throat Freak Show, and all Day of Tragedy fans who attended,
helped out, and rocked the video shoot! Your energy, applause
and patience was greatly appreciated, couldn't have done this
without you.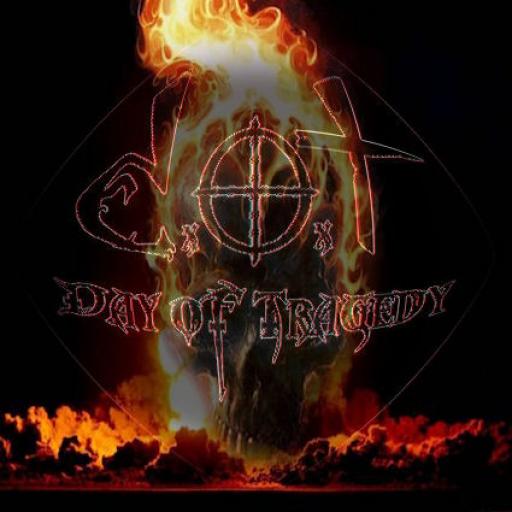 About Day Of Tragedy
Day of Tragedy is composed of former members from different local bands. J-MAN ( Drums/Percussion ) and Kadius Maximus ( Lead/Rhythm Guitar ) from Seven17 who have been playing together for Two and a half years, joined forces with RudyDro ( Lead/Rhythm Guitar ) from DBN at the end of '09.
These musicians began writing new and original material from the start. With no intentional direction other than high energy metal. Their original sound was born before they even new it. Five months and Four songs into their journey, they finally met JUICE ( Lead Vox ), the original Day of Tragedy founding member.
It had been almost a full year since any of these musicians had been in a full active band and now here they stand to resurrect what is rightfully theirs.
D.O.T. has composed seven original songs and is steadily moving forward and preparing for an intense year of writing and playing shows.
With their combined years of talent and creativity, the sound of D.O.T. will be your...
"FACE MELTING EXPERIENCE !!!!"
Influences:
First and Most of all,our Families, Friends and FANZ!!!!Lamb of God,All that Remains,Deftones,Black Dahlia Murder,AX7,ZakkWylde,Metallica,As I Lay Dying,Sabbath,Non Point FFDP,AIC,MSI,APC,7DUST,ZEPPLIN,Tenacious D,SlipKnot,Pink Floyd and many more...
Recently Rated:
stats
Profile Tag Cloud: