New CD - Three Sheets to the Wind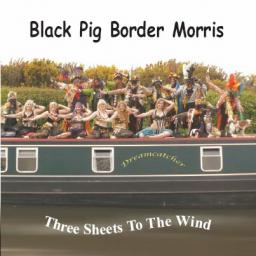 The second CD from the Black Pig Border Morris musicians. Three Sheets to the Wind was over a year in the making and is now released. Nineteen tracks that include traditional folk/morris tunes, burlesque, classical, irreverences, soundscapes and techno!! Click the Audio link above to listen to samples of the tracks - or the Playlist tab for the full albums.
Visit www.blackpigborder.co.uk to buy.